天気予報が当たって、雨が降り始めました。
田には、水が張られ、かえるが鳴いています。
Sierra Records は、60ドルくらいのGPのボックスを1,000セット売って、どれくらい利益が出るんでしょうか。
まだ、予約は、110余り、目標が300だということですが。
予約が集まらないと、出ないんでしょうね。
メールには友達に知らせてねなんて書いてあるし。"Gram Parsons-The Early Years" Box Set"の中身はサイトを見ても良くわからないし、内容は、都合により変更もあるなんて買いありますが。いずれにしろ、現時点では、こんな感じのものが企画されているようです。
This exclusive, collectors edition SIERRA RECORDS release, is packaged in a 12" x 12", high gloss, full color, presentation set up box, with a full color (not tinted) cover portrait of Gram which is probably the finest photographic ever taken of him, span his entire professional, musical life from 1963 through 1973. The set is limited to only 1000 sets produced. The individual discs contained in the Box Set will be NOT be sold separately.

Here is more details on the three digital discs included:

Disc One is the now classic and ground breaking, "Gram Parsons-The Early Years Volume 1", 1963-65 folk recordings of Gram and the Shilos originally released in 1979 on Sierra/Briar Records. Available for the first time on compact disc, it includes all original tracks including a new version of Gram's "Zah's Blues" accompanied by a jazz combo! Added to these recordings is the never before released in any format, "Volume Two" of more early performances focusing on Gram's solo efforts recorded by Dick Weissman (of the fame folk group, The Journeymen along with John Phillips and Scott McKenzie) including several never before heard Parsons' compositions. Closing out this expanded disc will be recordings by "Gram Parsons & The Like", his experimental band from his few months in late 1965 at Harvard University including a rare performance with the legendary actor and Gram best friend, Brandon deWilde. SONGS: I MAY BE RIGHT*BIG COUNTRY*ZAH'S BLUES (with Jazz Combo)*Mary Don't You Weep*BELLS OF RHYMNEY*GOIN' AWAY, DON'T YOU WANT TO GO*THEY STILL GO DOWN*ON MY JOURNEY HOME*OH, DIDN'T THEY CRUCIFY MY LORD*SURFINANNY*(UNRELEASED SOLO): THE GREAT SILKIE*RACE WITH THE WIND*THE RAINS COME DOWN*HAND WITHIN THE GLOVE*ROLLING STONE*DARKEST YEARS*THAT KIND OF LIVIN'*A RIVER IS MADE OUT OF RAINDROPS*(Gram Parsons & the Like): I CAN'T TAKE IT ANY MORE*REMEMBER*(Brandon deWilde with Gram Parsons & the Like): TOGETHER AGAIN

Disc Two, is SIERRA RECORDS' 2003 release, "Big Mouth Blues: A Conversation with Gram Parsons". This full color digipak packaged release was missed by many Gram fans and now included in this Box Set.

Disc Three is the first official DVD release from the original video tape of the rare and only performance of "Gram Parsons and the Fallen Angels" previously released on a 1999 limited edition Sierra VHS tape, "Together Again For The Last Time". Though the quality was always questionable, the tape has been enhanced as best as possible utilizing today's new video technology PLUS non-performance bonus footage from that live show has been added which has never been seen before which includes longer introductions by Gram on stage. Closing out the DVD and just added, a very rare video performance (no 'talking heads') by Gram of "Hot Burrito #1"! SONG PERFORMANCES: BIG MOUTH BLUES*NEW SOFT SHOE*STREETS OF BALTIMORE*SIX DAYS ON THE ROAD*(Bonus) HOT BURRITO #1

Three folded posters: "Gram Parsons at the Chateau Marmont 1969" (24" x 26" poster) & two versions of the Pete Frame's Gram Parsons Rock Family Tree "The Grievous Angel" & "Gram and Emmylou" (18"x 24"posters).

The original 1979, 24 page "Early Years" color Booklet that accompanied the original vinyl LP release.

Further, to make this Box Set even more valuable, rare and limited, the first 500 of the 1000 produced box set copies sold will also include the follow:

Disc Four: The long lost, recently discovered Vinyl LP "PICTURE DISC" of "Gram Parsons-The Early Years" - color picture of Gram on Side 1, the original full color "Sierra-Briar Records" logo on Side 2. Original produced in April 1979, only the test disc existed until now! The disc is playable on any phonograph turntable (pressed on clear, audiophile virgin vinyl), packaged in itself own clear plastic sleeve. SONGS: I MAY BE RIGHT*BIG COUNTRY*ZAH'S BLUES (with Jazz Combo)*Mary Don't You Weep*BELLS OF RHYMNEY*GOIN' AWAY, DON'T YOU WANT TO GO*THEY STILL GO DOWN*ON MY JOURNEY HOME*OH, DID'T THEY CRUCIFY MY LORD*SURFINANNY

Just added:

A new 24 page booklet/pictorial with additional accompanying notes to the BOX SET, featuring photographs by noted Life Magazine photographer, Ted Polumbaum entitled: GRAM PARSONS AT HARVARD UNIVERSITY - FALL 1965. These never before seen, let alone published, black and white photographs were taken of Gram, capturing his brief stay as an incoming freshman at Harvard University, Cambridge MA in the Fall of 1965. See Gram at his desk studying, going to class, hanging out with the incoming class especially coeds from nearby Emerson College, playing his guitar, composing new songs along with group photos of "Gram Parsons and the Like" (John Nuese, Ian Dunlap, Mickey Gauvin, Tom Scott) photographed in and around Harvard Square in December 1965. The late Ted Polumbaum was commissioned by Life/Look Magazine to photograph and highlight one of the stand out, incoming freshman at Harvard University in the Fall of 1965. That incoming freshman class included Michael Roosevelt, grandson of President Franklin D. Roosevelt (and high school classmate of yours truly); the late Steven Ashley, the future business affairs and attorney for Curb Records, Rhino Records and Sierra Records from 1977 to 2008; Tommy Lee Jones, future famed actor and Academy Award winner and Al Gore, the future Vice President of the United States. Yet, Mr. Polumbaum selected Gram as his subject for this photo essay for a proposed Life/Look Magazine story. The irony is that the within days of these photographs being taken, Gram would leave Harvard with "the Like", headed for New York City, to move in with new found friend, Brandon deWilde! As for Life Magazine, they decided not to run the pictorial after all which also was to include 4 other incoming freshman from four other Universities from around the country. These photos are simply incredible to see, Gram never looked better, young and ready to conquer the world in 1965!
予約した人の特典というのをどう考えるか。
そもそもこの企画にどれほどの人が興味を持つか。
ライノよりもはるかに規模が小さいというか手作りレコード・ショップですからね、シエラは。
by

nk24mdwst

| 2010-04-27 13:06 | 音楽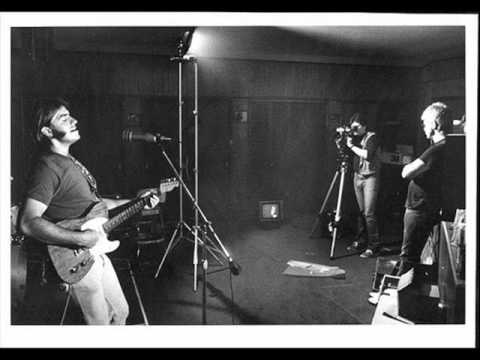 Now,Wait For Songs Of Last Year
by nk24mdwst
S
M
T
W
T
F
S
1
2
3
4
5
6
7
8
9
10
11
12
13
14
15
16
17
18
19
20
21
22
23
24
25
26
27
28
29
30
31
カテゴリ
最新の記事
タグ
以前の記事
検索
お気に入りブログ
最新のトラックバック
立ち読み
from ニュース記事を運ぶジェイムズ鉄道
寒いの嫌い
from Keep a Diary ~..
その他のジャンル
ファン
記事ランキング
ブログジャンル
画像一覧